Allstar Appliance Services –  Need it fixed?
Fridge warming up? washing machine leaking? Whatever your appliance related problem we can fix it. Simply get in touch and we will get your problem solved. Call now and end your appliance nightmare!
Call – 0430 172 683
Need it fixed?
Allstar Appliance Services - Appliance Repair North Brisbane
Allstar Appliance Services – Appliance Repair North Brisbane – We are your number one local, friendly and affordable appliance repair service!
We are a small, family run business with over 6 years of experience in appliance repair and are well known by our customers for our friendly, reliable service at an affordable rate. We work with any make and model of washing machine, dryer, fridge, freezer, dishwasher, electric oven, range hood and stovetop so if you're experiencing any issues get in touch now and we will respond and get your problem solved within 24 hours!
Another great local small business.  Always happy referring work to this company!

Just had a great experience using Allstar Appliance Services! As a local small business owner myself I always like to use other local businesses and I wasn't disappointed when I gave Allstar Appliances a go. Aaron was friendly, professional, helpful and did a great job repairing my fridge. Will definately use again and recommend to others.

My washer stopped spinning, i gave them a ring and they came straight out, fixed it within 40 minutes and i was back to normal in no time.  I also got a pensioner discount which was nice.

My dishwasher is fixed! Back to my domestic duties! Thanks for a friendly and affordable service, I will be recommended you for sure!

My freezer stopped working the day before a family BBQ. Aaron from Allstar Appliances came out the same day and fixed the problem in less than 20mins!

My washing machine stopped spinning and I was left (as a mum of 4) with loads of soaking clothes and no way of getting them dry! I called Allstar appliances and Aaron was able to come and fix it the same day! He was lovely and the service was affordable and efficient. I wont hesitate to contact them in the future!

I just had my fridge repaired today and was very happy with the service. Service was prompt and Aaron was very professional, knowledgeable and explained the problem clearly. Mobile Eftpos was very convenient. I highly recommend this service!

After my washing machine has been making a god awful noise for around 4 years Allstar Appliance Services diagnosed and had the problem fixed in around 10 minutes. 

I almost lost all my food, All star came out within 1 hr and sorted my dripping freezer out, good prices too!
Need it fixed?
We fix the lot!
Whether it's your washer, dryer, electric oven, stovetop or range hood, dishwasher, fridge or freezer that has a problem. Here at Appliance Repair North Brisbane we can fix it.
Washing machine & dryer repair
Has your washing machine stopped spinning?

Are you seeing error codes you don't understand?

Has your dryer begun to start overheating?
Are your glasses always covered in silt?

Are your dishes dirty after every wash?

Can you now only run certain cycles?
Can we fix your brand?
Yes, we look after most major brands out there!
No need to worry if we can fix your washing machine, dryer, fridge, freezer, dishwasher, electric oven, range hood or stovetop. At Allstar Appliance Repair North Brisbane, we don't specialise in some brands, we cover most major brands.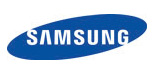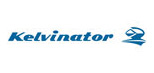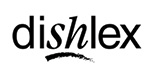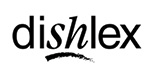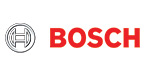 Appliance repair North Brisbane – Need it fixed?
Call – 0430 172 683